These air fryer recipes for beginners are perfect for people who are just getting started with their air fryer. From breakfast to lunch, dinner and desserts, we've got a recipe for you! All of the recipes are either naturally gluten-free or can be made traditionally (with all-purpose flour) with a gluten-free option.
I was hesitant when the air fryer craze hit the market, but now I'm hooked.
Before I owned an air fryer, I asked my husband, "Why would anyone ever make cookies in an air fryer?" His response was, "Portion control?" And that's what sealed the deal.
Then I discovered how easy it is to get crispy food with little to no oil and how fast I could get dinner on the table with minimal effort. It makes life a little easier, and I'm all for that.
These air fryer recipes for beginners will put you on the right path to your air fryer adventure. Here are some of my favorite air fryer recipes!
Breakfast items
Breakfast is leisurely with homemade Air Fryer Sausage Patties because you can pre-make them, and then they're ready for you to rise and shine. And they're also naturally paleo and Whole30-friendly!
Served alongside this Air Fryer Quiche, you've got a great start to your day. From start to finish, it only takes 20 minutes.
If you like sweet yet healthier breakfast treats, these Air Fryer Baked Apples are a great option. They're also easy to make vegan, if needed.
Snacks and sides
Poultry
Something we make every week is these Air Fryer Chicken Quarters. I add potatoes and carrots to the pan, double the seasoning, serve with a side of salad, and a full meal is done! It's also one of my naturally paleo, keto and Whole30 recipes.
Want something a bit different? Try these Chicken Pineapple Kabobs, which can also be made in the air fryer. That recipe calls for very few ingredients and is surprisingly easy to put together!
Air Fryer Frozen Chicken Breast is perfect for when you need dinner on the table quickly and don't have time to thaw the chicken. It uses a simple seasoning, so it's naturally paleo, keto and Whole30.
This Air Fryer BBQ Chicken only requires five ingredients you likely already have! Super easy to make dairy-free and paleo.
I make these Air Fryer Turkey Burgers almost weekly. Or rather, I have a stash of them in the freezer and pull some out whenever we come home late. I didn't like turkey burgers before I made these! They're so juicy and flavorful. Paleo option.
This Air Fryer Popcorn Chicken takes more time to make than some of the other recipes, but it's SO good. A real treat! You can also prepare it ahead of time and throw it in the air fryer when needed. There's even a paleo option for this one!
Asian-inspired chicken recipes
The following three recipes do take a few more minutes than the very quickest recipes, but you won't regret it. They are absolutely worth the extra effort!

Air Fryer Sesame Chicken – great with Blanched Broccoli, by the way!
Recipes great for company
For this Air Fryer Salmon with Dill, you just need five ingredients/minutes and 10 minutes to cook! And because of the minimal ingredients, it's naturally keto, paleo, dairy-free and gluten-free.
Easy air fryer sides
All of these sides are super easy and kid-friendly!
Air Fryer Apples are perfect as a Thanksgiving side, or you can put some ice cream on top and call them dessert. With paleo and vegan options.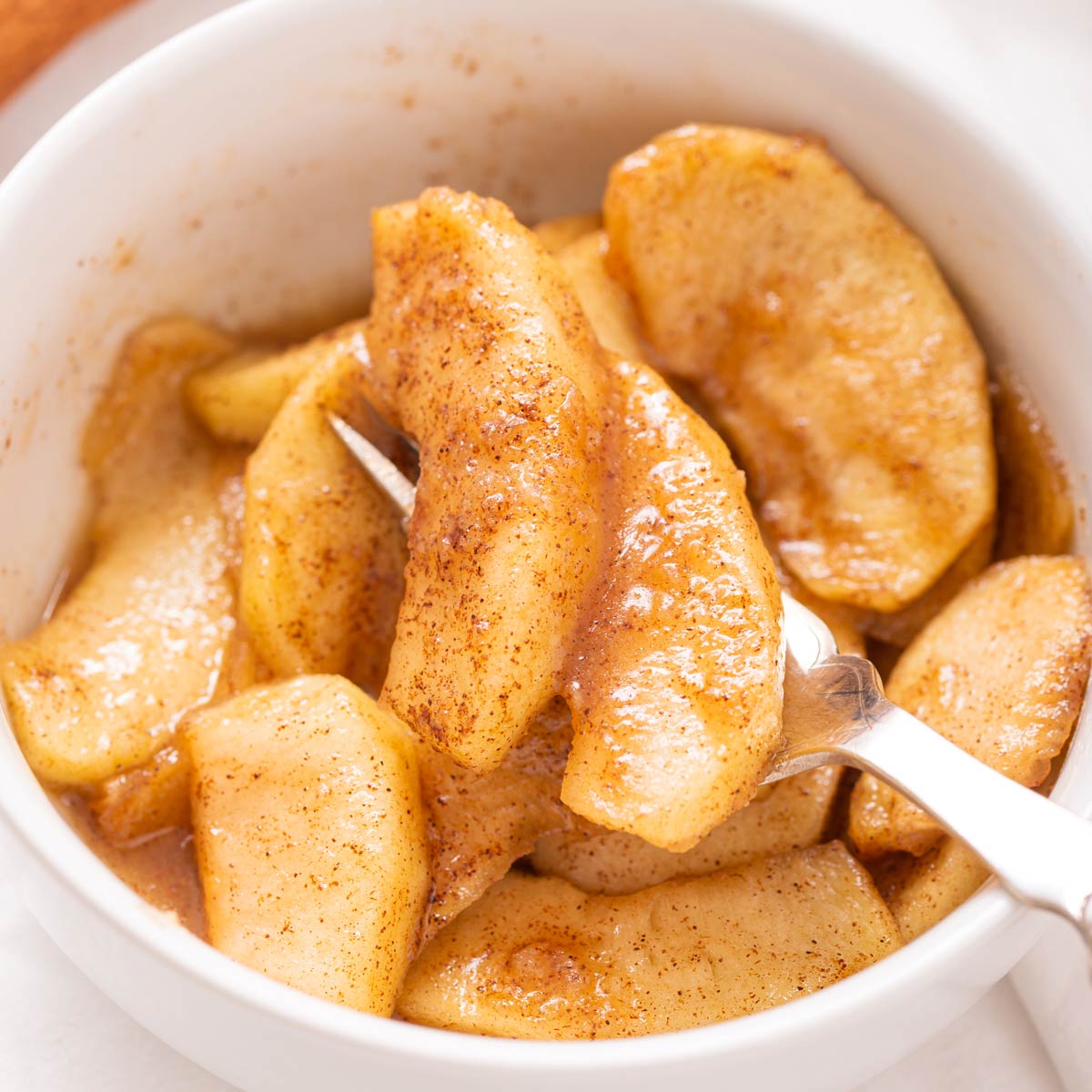 Super easy Air Fryer Butternut Squash is another great one for Thanksgiving! You just need four basic ingredients and it's naturally paleo, vegan and Whole30.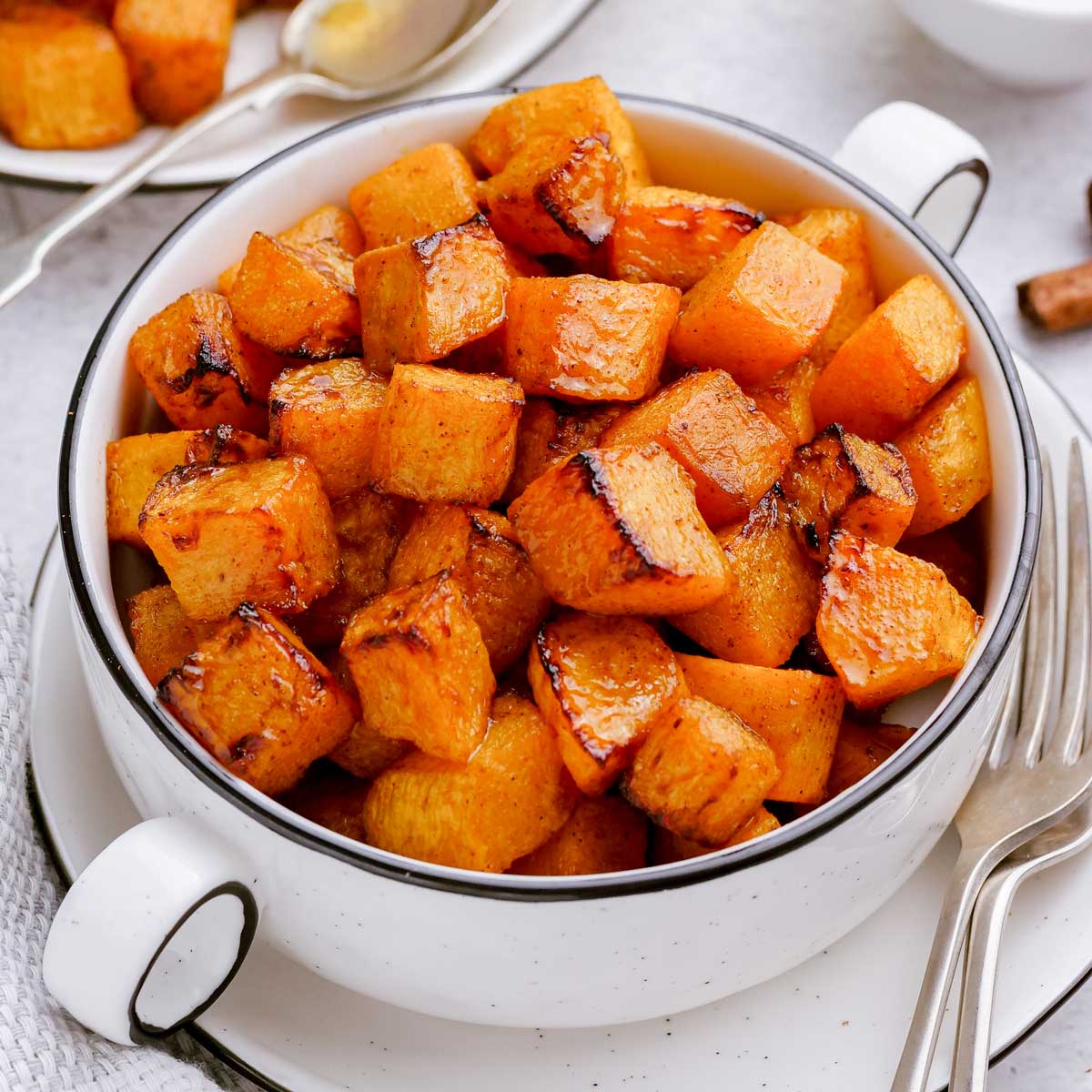 Using your air fryer to make Air Fryer Baked Potatoes is a great way not to heat up your oven for a few little potatoes!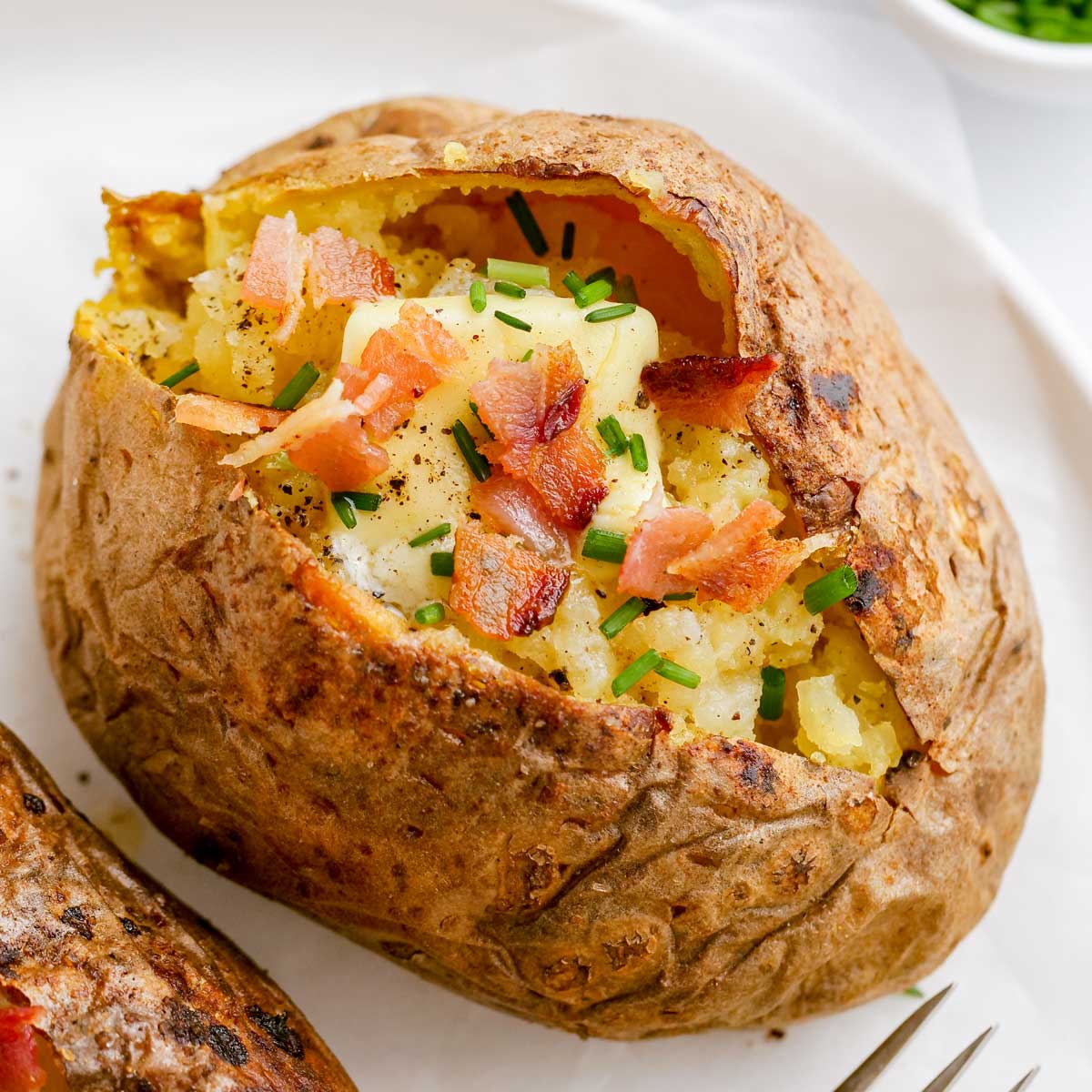 Desserts
If you have a sweet craving but want smaller portions, these Air Fryer Brownies are perfect. They can be made traditionally but also have a gluten-free and dairy-free option.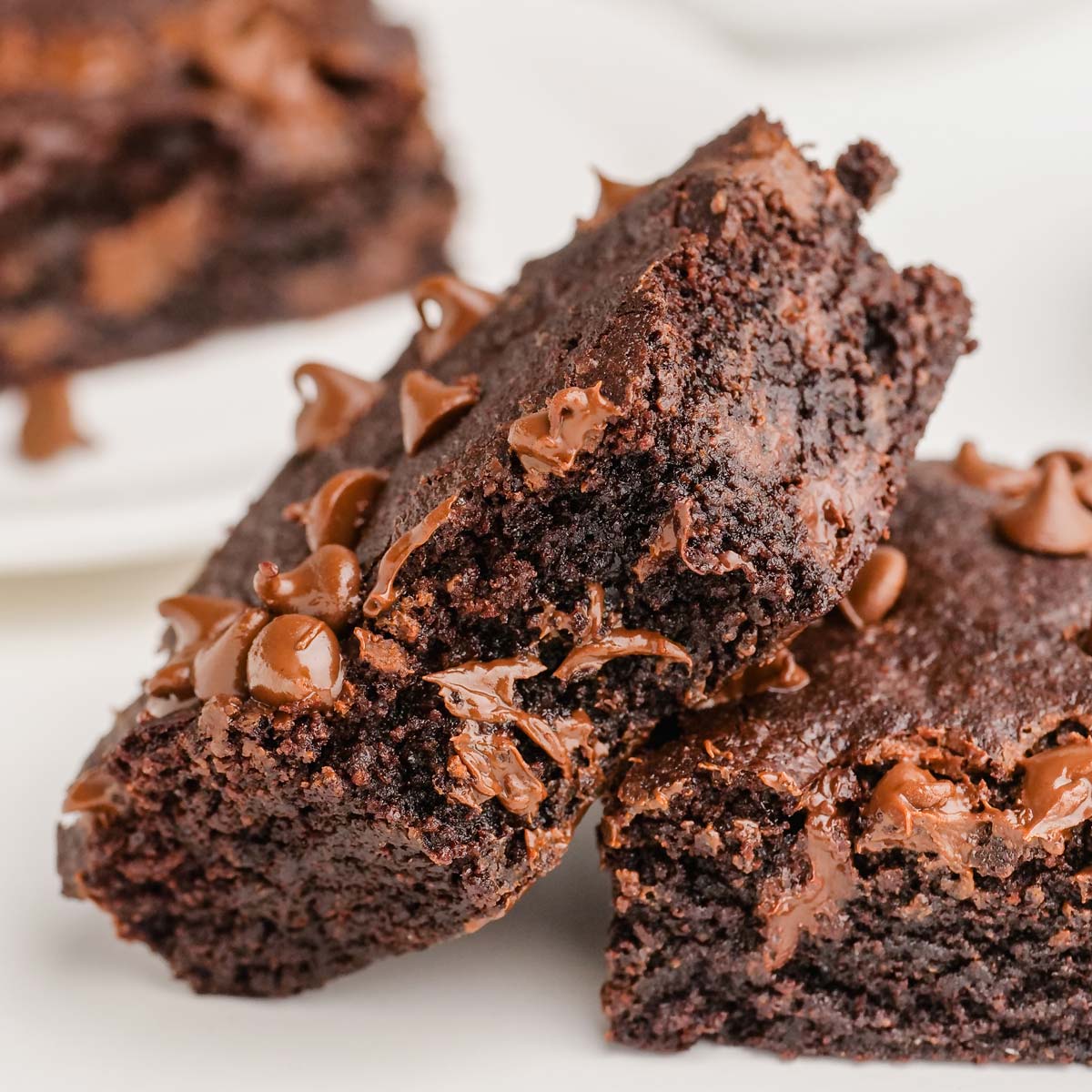 You can even make Air Fryer Chocolate Chip Cookies. It sure keeps me from overindulging! And again, you can make them traditionally or gluten-free!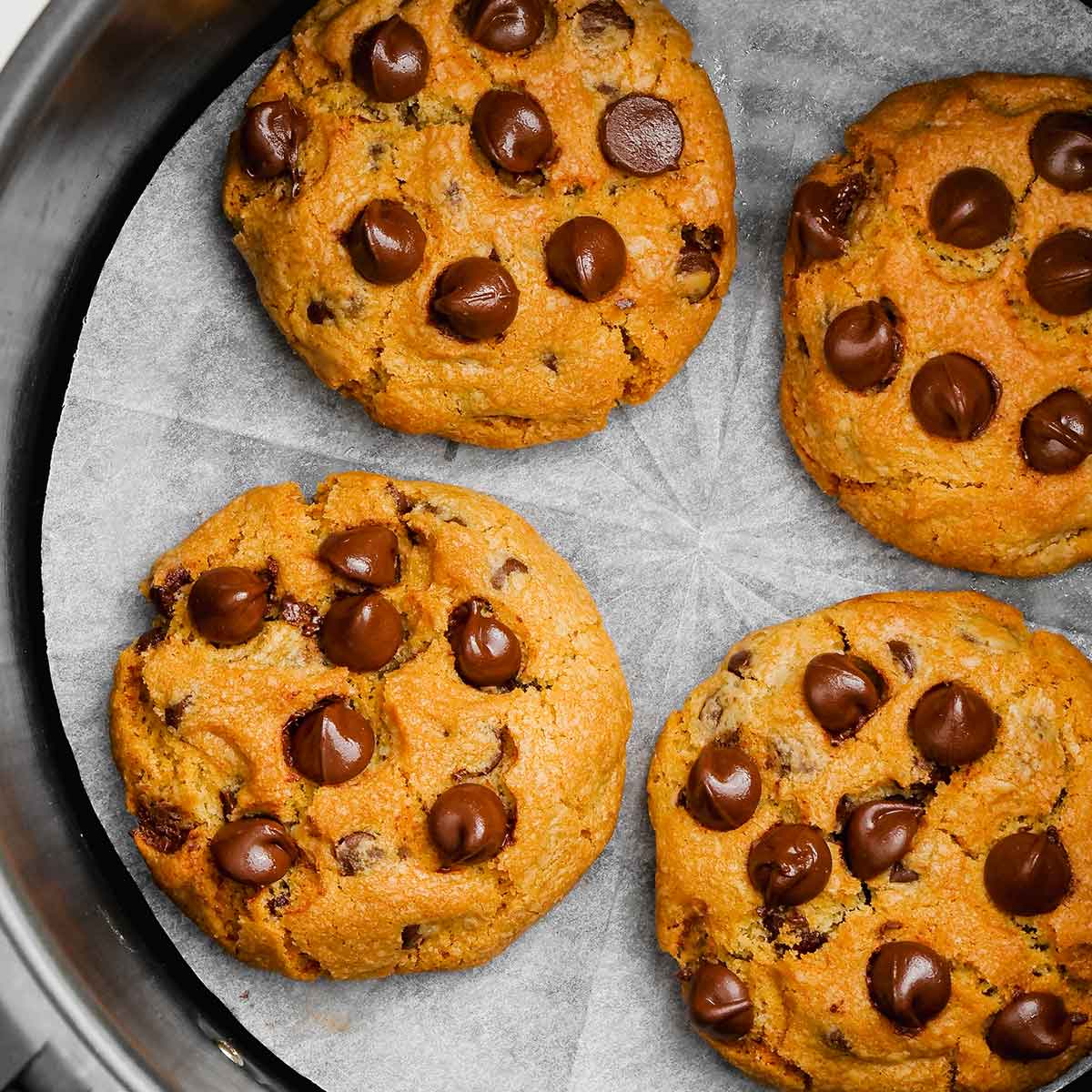 You can also toast nuts in an air fryer!
In my post on How to Toast Pine Nuts, I give you four quick and easy methods to toast them. The air fryer works great!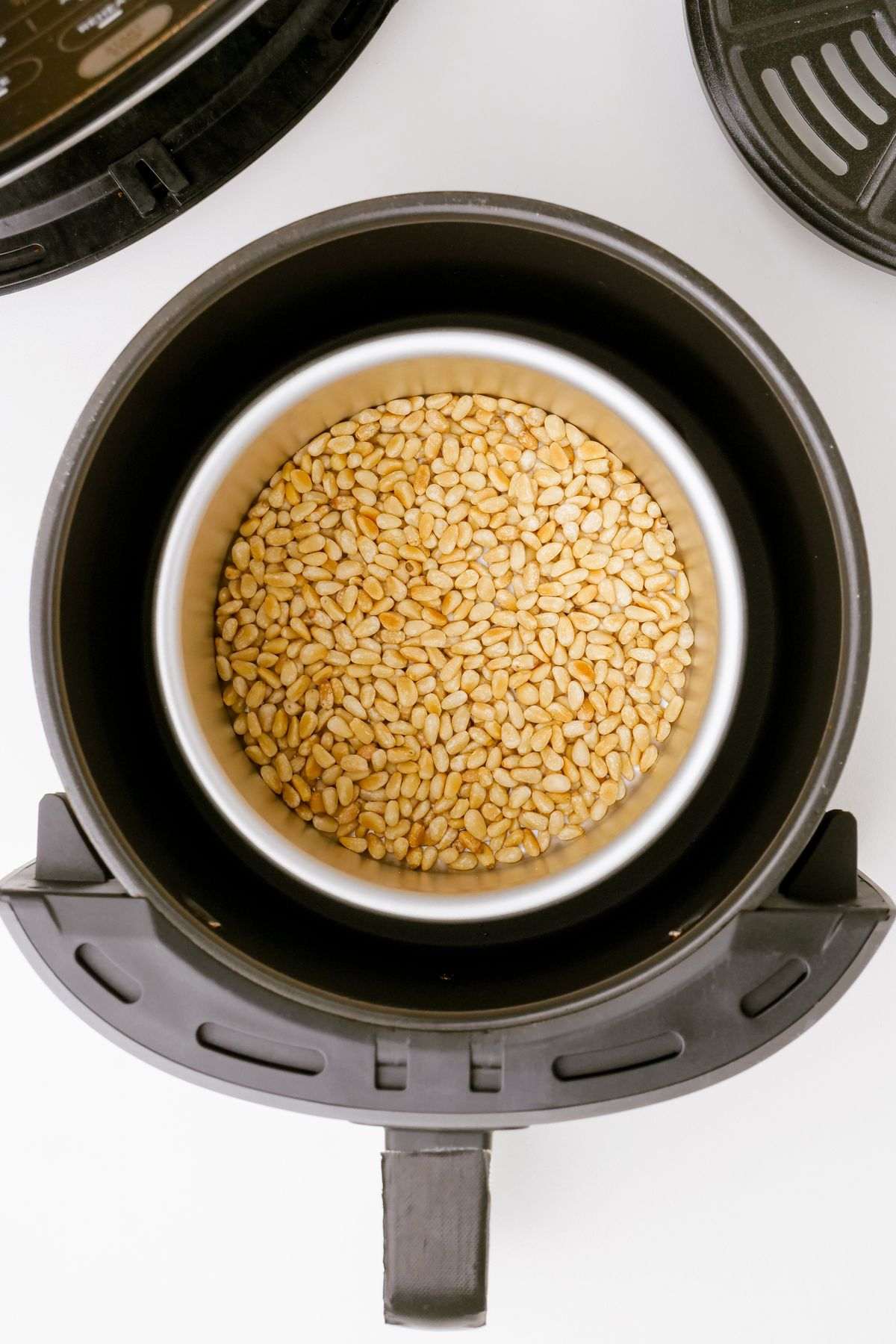 Same with these cashews! How to Roast Cashews will tell you everything you need to know.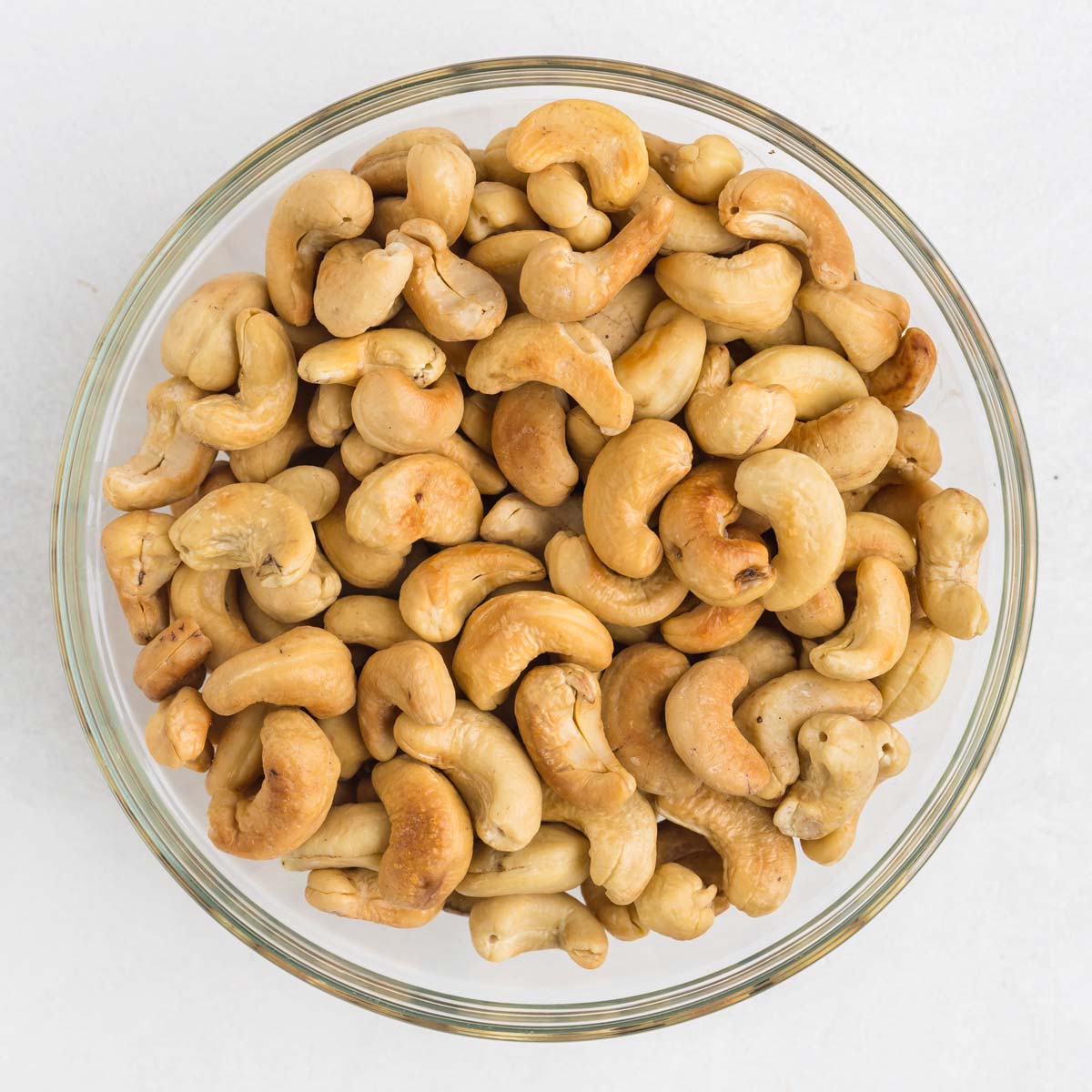 If you're new to using an air fryer, here's some basic info that's good to know before getting started!
Tips
Cooking time depends on the make and model of your air fryer. Not all air fryers are the same, so familiarize yourself with the manufacturer's cook times.
Know that the cooking time will vary depending on the thickness and amount of food in the basket.
Don't overcrowd the basket! You should leave space between pieces to ensure even cooking and crispiness.
Don't overlap or stack food in the air fryer. For best results when cooking larger quantities, air fry in batches.
Food should not be dripping wet with oil or sauce. It's crucial to drain off excess marinade and tap off excess flour or other ingredients.
Use a meat thermometer to ensure the meat is at the correct temperature before serving.
You do not need to preheat the air fryer often, but when you do, be careful when placing food into the basket, as it will be hot.
Don't leave food in the hot basket because it will continue to cook. Once the food is done, transfer it to a serving plate.
It's super convenient to cook frozen food directly in the air fryer without thawing.
When cooking meat like chicken breasts, try to use similar-sized food so that each cook evenly and thoroughly so it's ready simultaneously.
Invest in an oil mister. I'll go into more detail below, but you'll want to use the right oil in the air fryer.
I usually don't have any problems with food sticking in my air fryer, but if you do – line the air fryer basket with parchment paper (not wax paper or aluminum foil).
Aerosol cooking sprays should be avoided because they can chip the coating of the basket. Use an oil mister instead.
What does smoking point mean?
Different types of oils will have different temperatures when they will begin to smoke. Smoking points for fats and oils speak to the temperature at which the heat causes it to smoke.
You can use almost any oil in the air fryer, but you need the right oil for the cooking temperature in the recipe.
What kind of oil to use in an air fryer
Using oil in the air fryer is different than deep frying foods. Not only do you use less oil, but you need an oil that won't smoke in high temperatures.
So remember to check the temperature in the recipe and decide which oil works best. I found a template that shows the smoke point of most cooking oils; here are some of the results.
Smoking point termperatures
Avocado oil — 570°F (270 °C)
Refined safflower oil — 510 °F (266 °C)
Peanut oil, refined — 450 °F (232 °C)
Sunflower oil, semirefined — 450°F (232 °C)
Sesame oil, semirefined — 450 °F (232 °C)
Extra virgin olive oil, high quality — 405 °F (207 °C)
Vegetable oil blend — 428 °F (220 °C)
Grapeseed oil — 421 °F (232 °C)
Coconut oil, refined — 400 °F (204 °C)
Extra virgin olive oil — 374 °F (190 °C)
Butter — 302 °F (150 °C)
So you can see how butter is not the best to use in an air fryer at high temperatures. You may have heard not to use extra virgin olive oil either, but it will work fine for any recipe that cooks under 374 °F (190 °C).
Remember, a little oil goes a long way in the air fryer. The air fryer has hot air circulating around the food to crisp it without using excessive amounts of oil. So it cooks food like it's been deep fried, but it's quicker, uses less oil, and is energy efficient.
I suggest buying an oil mister because you can spray food evenly, and a small amount will do. Two to three pumps of oil on French fries is enough, and that's just another reason to love your new air fryer.
Again, avoid using aerosol cooking sprays. Sprays like PAM have their place in the kitchen, but not in the air fryer. It can scratch and ruin the non-stick coating on the air fryer basket.
Why use an air fryer?
Air frying is super convenient, healthy and energy efficient. You'll have perfectly crisp, juicy food every time.
On hot days, you can cook food without heating up the house or standing over a hot stove and have dinner on the table in no time.
In the winter, you can skip outdoor grilling and use the air fryer for cooking tasty food.
It's an all-season method for cooking quick family meals without sacrificing time, energy, or taste.
Plus, it's healthier! You no longer need to use large amounts of oil to get food crisp! Instead, you only use a spritz or two to get perfectly crispy and delectable food and snacks.
Please let us know which recipe you liked best! We'd love to see your creations; just tag #easywholesome or mention @easywholesome so we can be sure to see them. Enjoy!