These air fryer game day recipes will have your guests ramped up for the big game. They're quick and easy to make and will have your fans asking for more. Don't have an air fryer? Most recipes also have oven directions included!
This collection of game day recipes made in the air fryer is perfect for Super Bowl gatherings, but they're great any day! If you're looking for quick and easy air fryer recipes, you've come to the right place.
You'll love these recipes because they're:
Crowd pleasers
Beginner friendly
Kid-friendly
Super crispy and yummy
Easy with timesaving tips
Often a little healthier, made with wholesome ingredients using very little oil
There's nothing easier than popping Frozen Chicken Wings in Air Fryer! When slathered in Frank's hot sauce and butter, you've got a winning combination.
Kids, including the big ones, love this Popcorn Chicken Air Fryer recipe. You only need a handful of ingredients and your favorite dipping sauce but beware, they'll ask for more.
Air Fryer Turkey Burgers are another great, quick and easy option!
These Honey Garlic Chicken Wings are sweet and tangy with just the right amount of heat. They're super easy and have a great crunch!
If you want to add a little flare, these Chicken Pineapple Kabobs are sensational and can be made on the grill or in the air fryer.
If you like finger food for game day appetizers, check out these Air Fryer Potato Skins! They've got super crispy skins and are loaded with melted cheddar cheese, crispy bacon and chopped chives.
Or make these Air Fryer Baked Potatoes.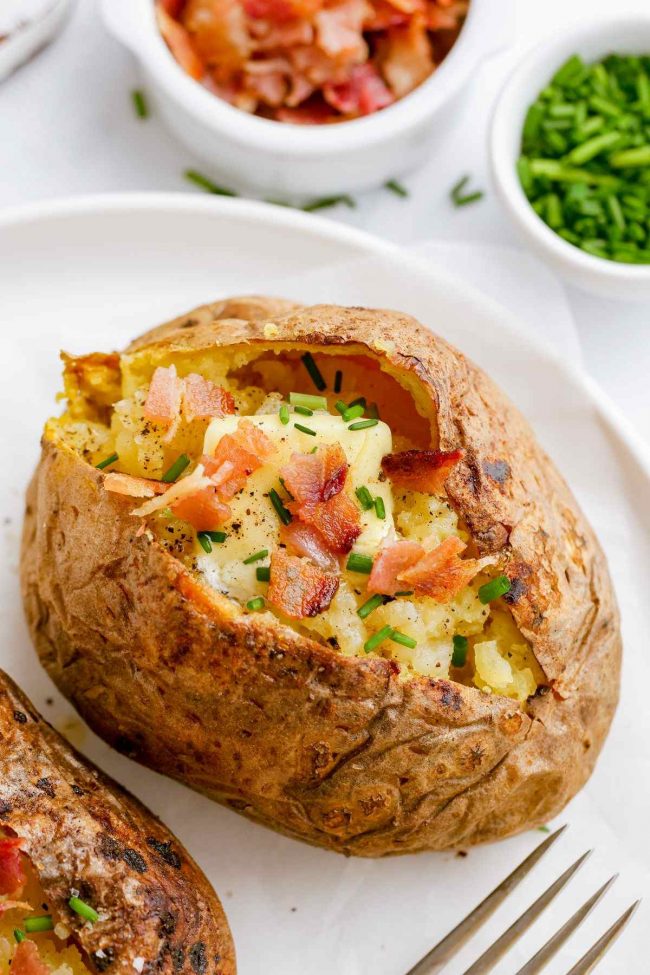 I can't get enough of these Air Fryer Pizza Rolls. They're super easy to make with wonton wrappers, gooey mozzarella, and marinara. They get super crispy and make awesome treats. So get you're pizza toppings ready because each team player can make their own.
These Air Fryer Taquitos are rolled tortillas filled with perfectly seasoned shredded chicken with melted cheese that come out crispy using minimal oil.
These Air Fryer Tater Tots are super easy with a time-saving tip using frozen hashbrowns. They're the perfect finger food, especially with https://fooddoodles.com/homemade-ketchup/">Homemade Ketchup!
These Air Fryer Garlic Fries are perfectly crispy, cheesy and garlicky. Talk about finger-licking good!
And for dessert, nothing beats these Air Fryer Chocolate Chip Cookies!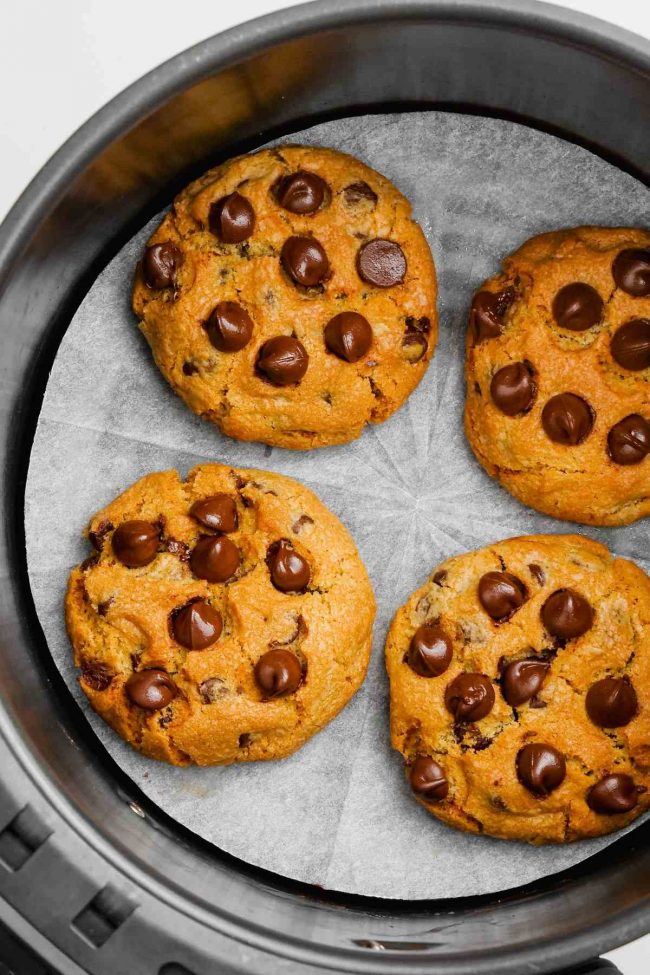 If you're new to the air fryer and are looking for recipes, start with some of these Air Fryer Recipes for Beginners.
What is game day?
Well, for those that don't live in the U.S., the Oxford dictionary defines it as a day on which a particular sports event, especially football, takes place. It describes any sporting event, including basketball, and to those in the States, it means the big Superbowl Day.
Superbowl Sunday is coming up fast, and now you have some recipes that will have your guests cheering for more.
More game day treats
If you're looking for other game day appetizers, check out some of these
Looking for a dessert desiccated to football? Check out these Chocolate Peanut Butter Football Truffles.
If you try any of these quick and easy air fryer game day recipes, please leave a comment and tell us about it! If you share on social media, please tag #easywholesome so I can see your creations. Thank you. 🙂